Christmas Weekend Mass Times
Friday, Dec. 24: 5:30pm (Vigil); 7:00pm (español)
Saturday, Dec. 25: 12:00am (Midnight); 9:00am (Mass During the Day)
Saturday, Dec. 25: 5:30pm (Feast of the Holy Family); 7:00pm (español)
Sunday, Dec. 26: 9:00am; 12:00pm (Latin)
Catholics are obligated to attend Mass both for Christmas and for Sunday.
St. Brendan Parish
615 S Washington St.
Mexico, MO 65265
(573) 581-4720
Saturday, 5:30pm (English)
Saturday, 7:00pm (español)
Sunday, 9:00am (English)
Sunday, 12:00pm (Latin, older form)
Monday-Friday, 8:00am
Saturday: 4:00-5:15pm
Sunday: 8:15am; 11:30am
Weekdays: 7:30am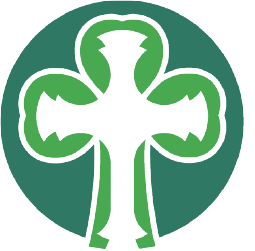 Dear St. Brendan Parish,We have reached the point in our Respond, Restore, & Renewproject that we must move out of the church for Masses. Therefore beginning Saturday, June 12, all Masses will be celebrated in the air-conditioned parish hall/gymnasium until further notice.Thank you to those who have donated to the capital campaign that is making…
The first Saturday of each June, beginning June 5, 2021, is reserved for priestly ordination celebrations in the Jefferson City Diocese at the Cathedral of St. Joseph, 10:00 am.
See Details
Links to more information are available by clicking on words highlighted in blue or the download graphic Bishop's messages Graphics for use during Advent, whether in conjunction with the Prepare Ye! program or otherwise, are available through the link above (click on the dark blue 'download graphic' button. Parish secretaries meeting The next Parish Secretaries'…
Read More